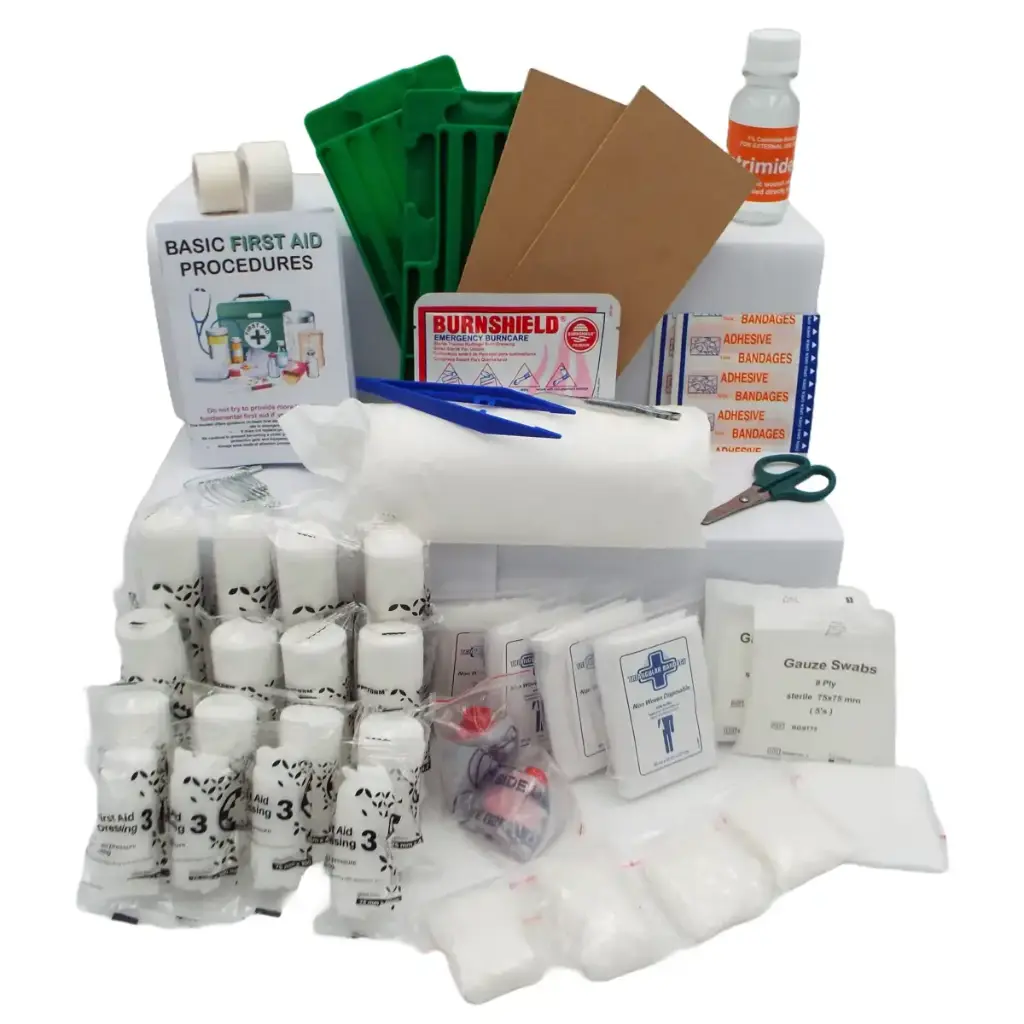 Regulation 3 - First Aid Kit (Government Spec)
First aid kit excludes container.
---
The regulation 3 first aid kit consists of all contents as predicted by the Draft General Health and Safety Regulations as published on 28 October 2005 (Government Gazette, No. 28162 (p.23)).
The number of boxes required should be determined by the employer, taking the following into account:
The type of injuries that are likely to occur at a workplace.
The nature of the activities performed.
The number of employees employed at such workplace.
Content List:
49 Items: x1 Burnshield Dressing 100x100mm x4 Proform (Conforming) Bandage 75mm x4 Proform (Conforming) Bandage 100mm x4 FAD No. 3 (75x100mm) x4 FAD No. 5 (150x200mm)

x4 Triangular Bandage – Non Woven x2 Progauze Swabs Sterile (75x75mm) 5's x1 Progauze Swabs Non-Sterile (75x75mm) 5's


x10 Plaster Strips x1 Profab Fabric Roll (25mmx3m) x1 Hypopore Paper Tape (24mmx3m) x4 Pair of Gloves x1 Cotton Wool 100g x1 First Aid Scissors (Metal) x1 Metal Forceps x1 Safety Pins (12's) x2 Splints x2 CPR Mouthpieces x1 Antiseptic Wound Cleaner (100ml)